Installing air conditioning system in your home is one of the largest investments you can make while performing home improvements. Depending on the type of the system you are installing, it can be almost as involved and costly as renovating your house or building extensions. This is certainly true if you are about to install a DUCTED AIR CONDITIONING system. Regardless of the type of the air conditioner you are procuring, you will want to ensure that the person you hire is up to the job.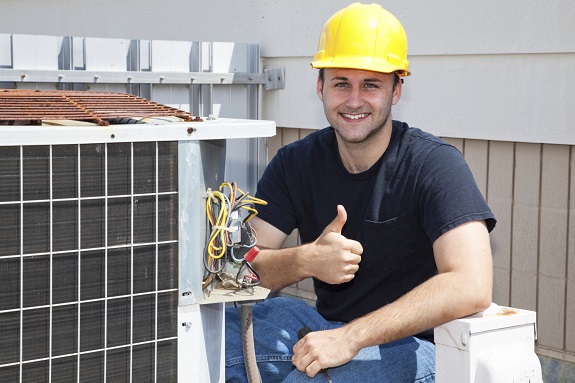 The same is true for larger installations such as the commercial projects for offices, schools, hospitals and other bigger buildings. Whether is at home or office, air conditioning installation is a vital part of every building now days. Circulation of the cool air around the room increases concentration, keeping students and employees alert and productive. It is surely enjoyed by the whole family during those hot summer days.
The reason for having to choose an installation company yourself is that sometimes the air conditioning unit suppliers will not necessarily be installing the system for you. Assuming that you had already selected and bought the unit and are looking for someone to install it for you, I find that the following 4 factors should be an important part of your installation contractor selection process.
Professionalism
As with any trade, hiring a professional contractor to handle this delicate and involves project is paramount. They will need to maintain a high level of professionalism to be able to answer all your questions and concerns relating to your AIR CONDITIONING INSTALLATION. Being professional also means being reliable and helpful as well as completing the job on budget and in the agreed time frame. Settle for nothing less but someone who will follow up with you to see how happy you are with the job after the completion.
Technical Competency
You will want to make sure that the contractor you end up hiring has necessary skills level when it comes to installing the particular type of air conditioning unit you purchased. You will find that some contracting companies will be well versed in split system installations and not as proficient with larger ducted air conditioning systems. Remember to ask questions including details to avoid misunderstandings and disappointment.
Experience
Generally you will find that the companies who have been in business for long time are still in business because they are accustomed to providing good service to their customers. With the level competition in most industries including air conditioning companies, unless they provide exceptional service they would have no business. Ask about how many years of experience they have, and to show you some of the jobs they completed as well as some real customer testimonials.
Cost
Provided that you are happy with the contractors professionalism, skill and experience it is important to get value for money. It is possible that majority of people wrongly put cost ahead of everything else. Old saying that you get what you pay for is sometimes correct. Check what sort of guarantees you are getting with your air conditioning installation. There may be a good reason why some contractors seem to be much more affordable than others.